It continues to be my honor and privilege to represent the people of the 11th Congressional District in the United States House of Representatives.
At the beginning of each day, I start with one guiding principle, and that is this: I work for YOU, the people of Contra Costa County.
I want to continue delivering results for our region and to move our nation forward by growing our economy, creating good paying jobs, ensuring America's students receive a quality education without being shackled by debt, investing in our nation's infrastructure, protecting Medicare and Social Security, promoting health care for all, safeguarding the environment, creating sensible gun laws that protect all of us, and making the United States a leader in innovation around the globe.
Together we can promote our shared progressive values, and we will leave America more just, fair, and equal.
I thank you for your support.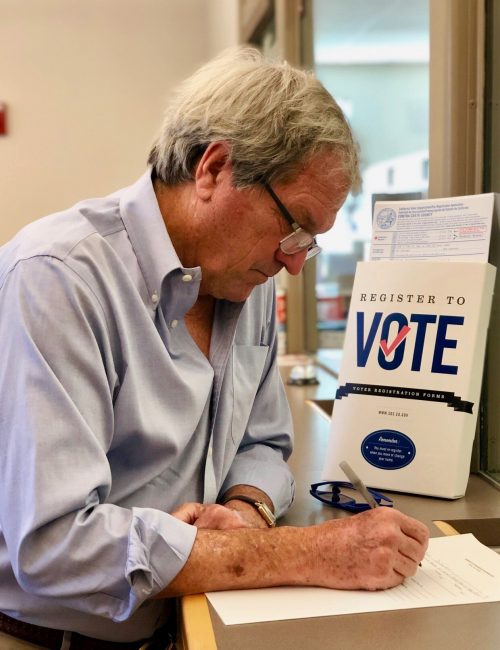 Mark DeSaulnier was sworn in to the 114th Congress in 2015. He represents California's 11th Congressional District which includes most of Contra Costa County. He is one of only a handful of Members to serve on four committees including Committee on Transportation and Infrastructure, the Committee on Education and Labor, where he serves as Chairman of Subcommittee on Health, Employment, Labor, and Pensions (HELP), the Committee on Oversight and Reform, and the exclusive House Committee on Rules. He is also a member of the Congressional Progressive Caucus.
DeSaulnier has been a public servant for most of life. Representing his community on the Concord City Council, as Mayor of Concord and as a three term Contra Costa County Supervisor. As Supervisor, he served on the California Air Resources Board, the Association of Bay Area Governments, the Bay Area Air Quality Management District, and the Metropolitan Transportation Commission. He was elected to the State Assembly in 2006 where he served one term and received the distinction of being the first freshman in history to chair the Assembly Transportation Committee. DeSaulnier was elected to two terms in the California State Senate in 2008 and 2012 where he served as Chair of the California State Senate Transportation and Housing Committee.
Throughout his time in public service, he has taken a leadership role on a variety of key issues including allowing companies to organize as more community-active corporate citizens; protecting public health; reducing Californians' exposure to tobacco; protecting homeowners from foreclosure; tightening up the parole system and oversight of sex offenders; making it easier for people to donate life-saving bone marrow and organs; and fighting abuse of prescription narcotics.
Locally, DeSaulnier has championed the development of a fourth bore of the Caldecott Tunnel, the Expansion of Highway 4, and BART to eastern Contra Costa County.
DeSaulnier was born in Lowell, Massachusetts, and earned his BA in History from the College of the Holy Cross.  As a young man in Massachusetts, DeSaulnier worked as a probation officer, a truck driver, and a hotel services employee. He moved to California in the early 1970's. DeSaulnier was a member of both the Teamsters International Union and the Hotel Employees and Restaurant Employees International Union.
Mark lives in Concord where he raised his sons. For most of his career, he was a small business manager and owner of several successful Bay Area restaurants including Henry Africa's in San Francisco, Santa Fe Bar and Grill with Jeremiah Tower in Berkeley, and TR's in Concord.
DeSaulnier is a cancer survivor, an avid runner who has completed twenty-one marathons, an amateur historian, and loves to read.