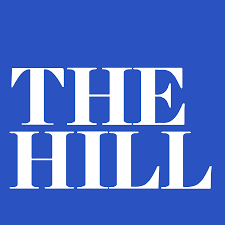 By Jordan Williams
Democratic Reps. Carolyn Maloney (N.Y.) and Mark DeSaulnier (Calif.) unveiled legislation on Friday aimed at preventing members of the Sackler family from evading lawsuits over the opioid crisis through bankruptcy proceedings.
The "Stop Shielding Assets from Corporate Known Liability by Eliminating Non-Debtor Releases Act," or SACKLER Act, would close a loophole to prevent those who have not filed for bankruptcy from being released from lawsuits brought by the federal government, as well as states and local governments in bankruptcy.
Purdue Pharma, which Sackler family members own, filed for bankruptcy in 2019 as part of an agreement to settle litigation over its role in the opioid epidemic.
The Washington Post reported at the time that the drugmaker asked the bankruptcy court to temporarily halt lawsuits against the family itself even though they hadn't filed for bankruptcy, a request that was later granted.
"By ensuring that individuals cannot use bankruptcy court to evade responsibility for their misconduct, the SACKLER Act would hold members of the Sackler family accountable for their significant role in fueling an opioid crisis that has claimed nearly half a million lives," Maloney and DeSaulnier said in a joint statement.
"This bill is one more step to addressing the harm the Sacklers have inflicted on our communities and providing justice for the thousands of families who have lost loved ones to the opioid epidemic," they said.
The Sacklers have often come under scrutiny from the House Oversight and Reform Committee, which Maloney chairs.
Purdue on Tuesday unveiled a $10 billion plan to exit bankruptcy and transfer its assets to a company that would focus on combating the opioid epidemic.